If you were lucky enough to purchase one of the original Shag an Archaeologist Day T-Shirts, then hold onto it tight. Selling faster than a beach volley ball Olympic final ticket, the original Union Jack 'care for a shag' T-Shirts have now sold out – thanks in no small part to a bulk order of several thousand placed by those saucy devils at the CBA. Good effort guys!
If you missed the boat on Jimbo and Stu's T-Shirt lottery, than dry your eyes. Shag an Archaeologist Day 2011 has got a new logo – and we're going global! Partnering up with those friendly people at Zazzle, the Shagarch organising committee has developed a range of fashion must-haves and quintessential shag-props to suit even the most modest of budgets.
More details on the 'meaning' of the new logo in our next Shagarch post – FAQ's – and points win prizes for anyone who recognises the Shag an Archaeologist muses. Check out further details on our facebook page and event page…
Fashion Must-Have #1 – Close Shave
Failure to prepare is preparing to fail! This shirt for those who pay close attention to detail. Nuts. Quite literally.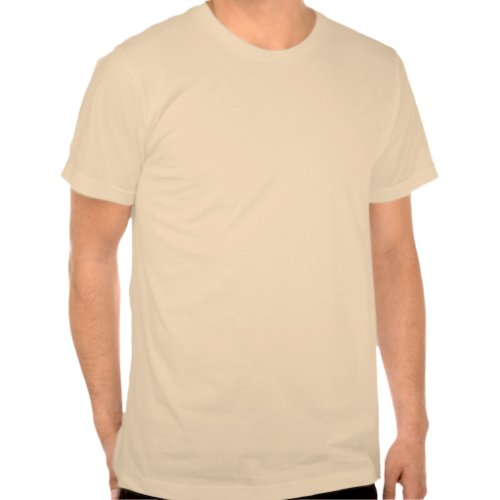 Shag T-Shirt – Underwhelmed by Diggingthedirt
Fashion Must-Have #2 – less nagging more shagging!
At long last – conclusive proof that less is more! For the time conscious archaeologist – places to be, people to do!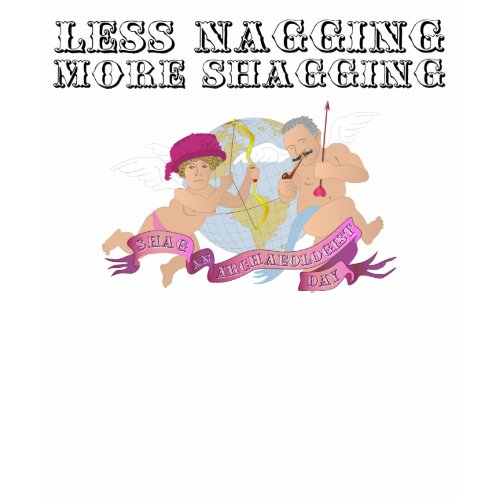 Less Nagging More Shagging by Diggingthedirt
Fashion Must-Have #3 – Fancy a Shag?
The original, and still the best: let the world know you're on for it, with this shag-happy T-Shirt!
Fashion Must-Have #4 – Let's Do It!
Strictly for shaggers with a positive mental attitude, this slogan's so catchy it's almost Presidential. Get in!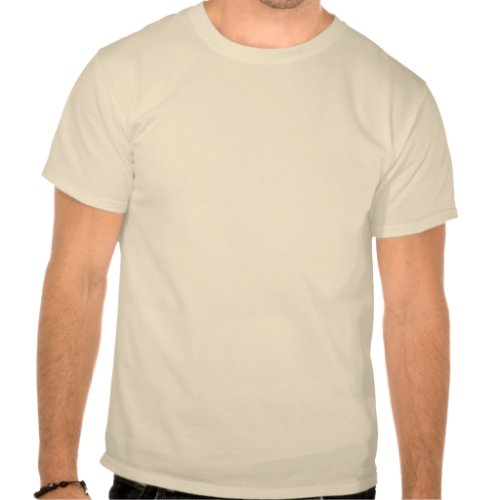 Let's Do It! by Diggingthedirt
Fashion Must-Have #5 – Lousy Shag
Personally, we've never had any complaints, but that's not ruling out the possibility….
Fashion Must-Have #6 – I Heart
Do you 'Heart' shagging archaeologists? Then let the world know, with this T-Shirt specially designed for the romantically inclined. Lovely!

Fashion Must-Have #8- Monty's Shag Shirt
'Archaeologists shag people, not things,' said Mortimer Wheeler, and who are we to argue? This T-Shirt is guaranteed to improve your chances in the shag stakes by at least 2.5%. The last word in archaeological fashion must-haves.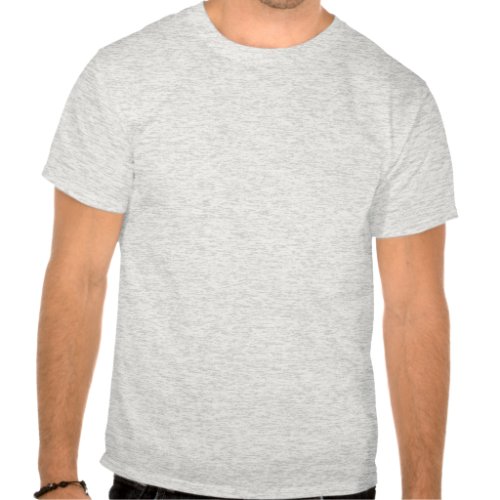 Monty's Shag Shirt by Diggingthedirt
If you like any of the styles above, just click through on the links to go straigt through to our fashion emporium. All designs are available in a range of styles and colours, and can be delivered anywhere in the world – from as little as £10.50 excluding postage.
Get your laughing gear round that!