It is a truth universally acknowledged that Digging for Britain – the Alice Roberts archaeology show recently screened on BBC 2 – was about as enjoyable as a wedgie. Press ganged by commissioning editors at the BBC to start with the Romans (cause everyone loves em!), hamstrung by a presenter who knows more about anatomy than archaeology (cause everyone loves er!), the show fired too many misses to be regarded as anything other than flawed… but perhaps not fatally.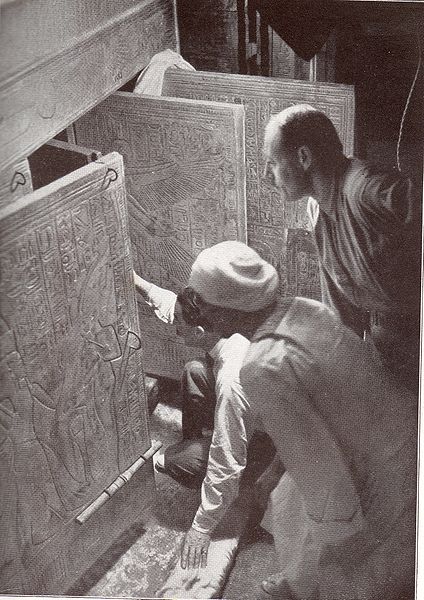 Commissioned for another series, the show's producers (360 Production) are reaching out to the archaeology community to contribute sites for next year, and through daily YouTube updates cross posted with the BBC news website, it strikes us here at Diggingthedirt that they are in the process of taking archaeology TV into the next decade.
Howard Carter Moments
Archaeologists on South Ronaldsay, Orkney are investigating what is thought to be a 5,000-year-old tomb complex, discovered recently when a JCB was used by a private contractor for landscaping work. The site could potentially be of international importance – it lies near to the 'Tomb of the Eagles' – a Neolithic chambered monument excavated on a cliff edge  at Isbister in the 1970s by Ronald Simison and John Hedges.
The 360 Production team have issued the site team (a commercial unit based in Orkney College) with a digital video recorder, and are uploading posts to their website daily. With web traffic generated through cross posting on the BBC news channel, this is public archaeology as we've never seen it before. Howard Carter Moments of discovery are the very stuff of archaeology, and paradoxically the one quality archaeology TV finds so difficult to capture.
The Future
Drawing on their contacts in both media and archaeology worlds, this new approach shows 360 production willing to experiment with the format. They are letting the wonder and excitement of archaeology tell its own story, and opening up an immediate conversation between the connected world and the archaeologists themselves.
Is this the future of archaeology in the media? Can we look forward to more collaborations that show commercial rescue excavations as they happen?
We've got just three days to find out…