When I first got the email inviting me to talk at the Maidstone AA Group, I thought it must be an aggressive new technique designed to shock high functioning alcoholics out of denial.  But 'AA' actually stands for 'Archaeological Area', and reading further I realized that the Maidstone Group were recruiting speakers for their meeting – held monthly at the Kent Police College.
Would I like to go? You Betcha! Police Academy is one of my favourite films, and the chance of meeting Hightower, Mahoney, Tackleberry and the gang had me pressing send quicker than you can say 'Protect and Serve!' My only worry was standing in front of the lectern… I've had a phobia ever since Commandant Lassard's  'I hope this has been as enjoyable for you as it was me' turn, and multi-tasking has never been a forte. Thankfully a last minute room change put me at ease, and I made my way past the custody suite and interview room to classroom 9, where an eager group were steadily assembling.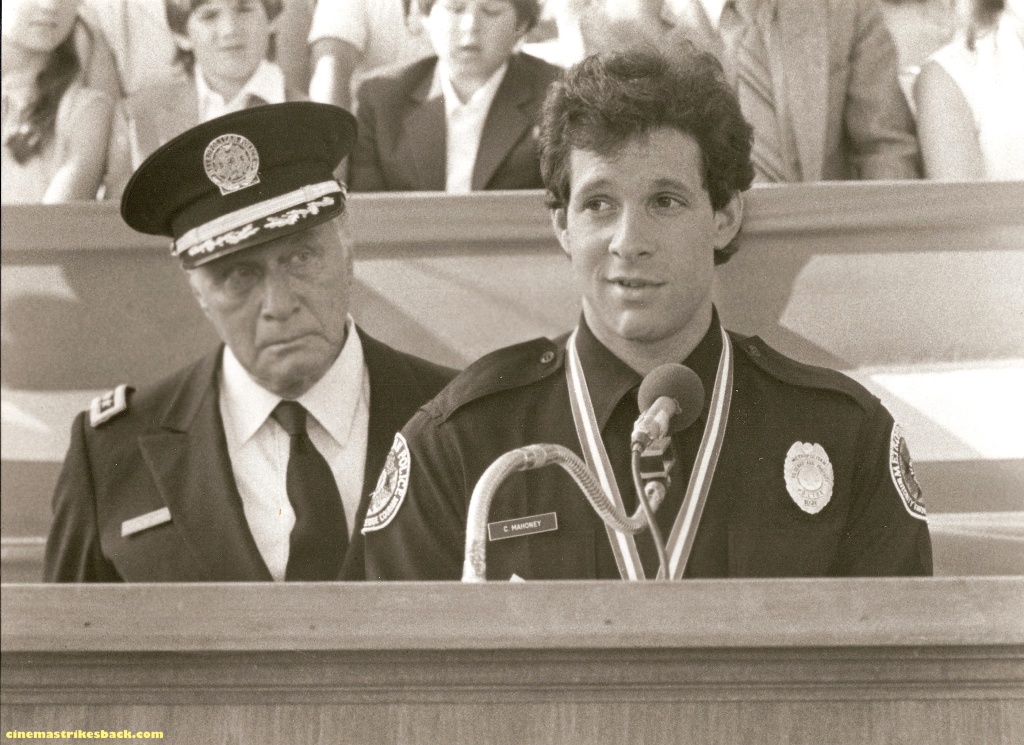 The topic for the day – Recently reported road deaths on the N6 – a presentation I'd done a few times before, but I wasn't sure how well the Kent group would take to the Irish material. Just like Mahoney, I hoped for the best and gave it plenty of zip. Judging by the range of questions, the audience were really engaged – and not surprisingly – Maidstone Archaeological Area Group are very active in the field. As well as the monthly meetings, they host a long running Roman excavation between April and October each year.
My advice to other archaeologists approached to speak at AA meetings is don't be afraid. Stand up and be counted. Say it loud, say it proud.
My names Biggles* and I'm an archaeologist.
* Insert own name here.
Forthcoming MAAG lectures
15th October  – Woodland and Landscape Archaeology – Nicola Bannister (all talks at 7.30 pm)
19th November – Members Evening
17th December  – Christmas Special
21st Jan – Archaeological excavations at Margetts Pit, Burham Mark Williams, Wessex Archaeology (Fancy Dress – not compulsory)
18th Feb – Ordnance Survey Maps – Ancient and Modern – Colin Brown
18th March – Recent Excavations in Kent – Keith Parfitt, Canterbury Archaeological Trust
15th April – Annual General Meeting
20th May – Doomsday Kent – David Carder
17th Jun – Archaeology of the Ashdown Forest – Lyn Palmer